Bike4Chai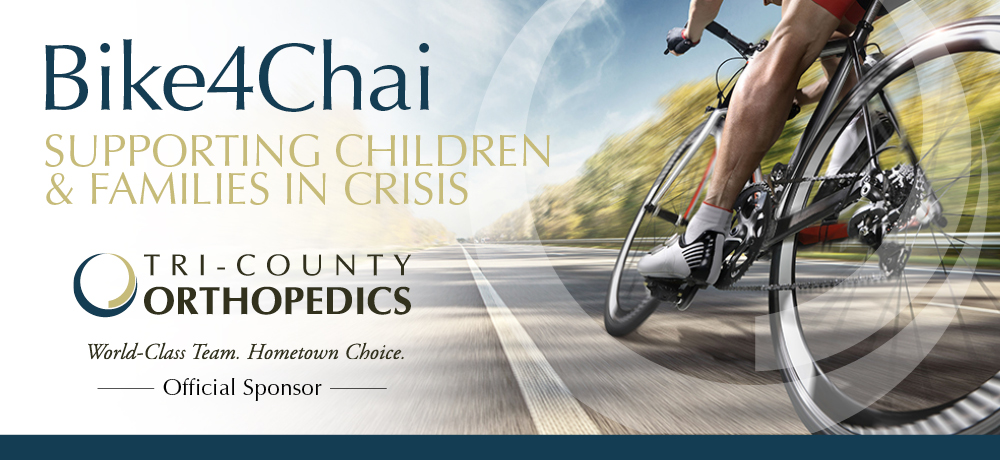 Cosponsored by Tri-County Orthopedics, Bike4Chai is an annual charity bike ride for Chai Lifeline, a leading international children's health support network. Every year since 2010, the local long-distance bike ride raises funds for children and families confronting illness, crisis, and loss.
Chai Lifeline provides year-round services to thousands of families, helping to meet their unique emotional, social, and financial needs. Among Chai Lifeline's dozens of programs and services, their volunteers and staff offer hospital respite, case management, and tutoring to counseling, home-based volunteering, and crisis intervention for individuals, families, and communities.
At Tri-County Orthopedics, we are proud to play a role in assisting such an amazing organization. Additionally, fellowship-trained sports medicine surgeon Dr. David Klein even provides orthopedic coverage for the entire Bike4Chai event to ensure riders get the care they need.
To get involved, you can register or donate by following the link below.