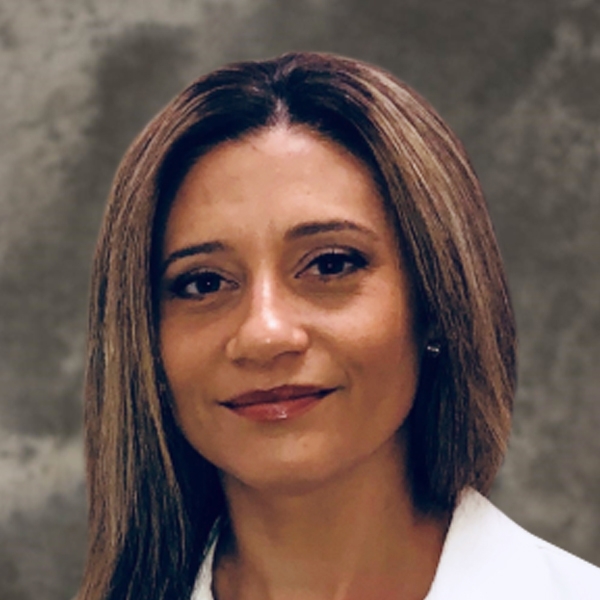 Jaclyn J. Ramirez, D.P.M.
Locations:
Centers of Excellence:
About

Dr. Jaclyn Ramirez is a highly trained nonsurgical podiatrist with over 15 years of professional experience. Dr. Ramirez specializes in conservative management of conditions related to the foot and ankle in both children and adults, including fractures, neuromas, heel pain, ingrown toenails, warts, fungus, flatfoot, cavus foot (high arches), sprains, metatarsalgia, bunions, and hammertoes. Dr. Ramirez is bilingual, speaking both English and Spanish.

After graduating with honors from Lehigh University in Bethlehem, Pennsylvania, with a Bachelor of Science degree in biology, Dr. Ramirez then received her medical degree from Temple University School of Podiatric Medicine in Philadelphia. She went on to complete her surgical residency training at Passaic Beth Israel Medical Center (now St. Mary's General Hospital) in Passaic, New Jersey, and she served as chief resident in her final year.

In her practice, Dr. Ramirez primarily takes a nonsurgical approach to treating foot and ankle conditions and deformities. Based on her experience and specialized knowledge, Dr. Ramirez tailors each patient's treatment plan to their specific needs and goals, and if treatment is needed, she has the training and expertise to perform the necessary procedure to help reduce pain, restore function, and improve quality of life.

When she is not seeing patients, Dr. Ramirez enjoys an active lifestyle and participates in a number of athletic pursuits, including soccer, running, tennis, volleyball, skiing. Dr. Ramirez is also a patron of the arts and enjoys traveling.
Education & Training

Bachelor of Science in Biology: Lehigh University, Bethlehem, PA
Doctor of Podiatric Medicine: Temple University School of Podiatric Medicine, Philadelphia, PA
Podiatric Surgery Residency: Passaic Beth Israel Medical Center, Passaic, NJ
Hospital Affiliations

Hackensack Meridian Health Raritan Bay Medical Center
St. Mary's General Hospital
Patient Reviews