Where Caring & Thriving Meet
As the most preferred, recognized, and awarded orthopedic practice in the region, Tri-County Orthopedics is where talented, driven individuals belong. We pride ourselves on our reputation as a leading orthopedic practice, which is made possible by a team devoted to exceptional patient care and leading-edge treatments.
Where You Can Share Your Care
We're looking for individuals who are passionate about providing the highest level of care to our patients and who are committed to working collaboratively with our team to achieve outstanding outcomes.
We are also more than just a healthcare provider—we're an integral part of the communities we serve. We believe in building strong, long-lasting relationships with our patients and their families, and we support local organizations and initiatives that promote health and wellness. We're proud to be a trusted partner in the communities we serve.
Our community initiatives include: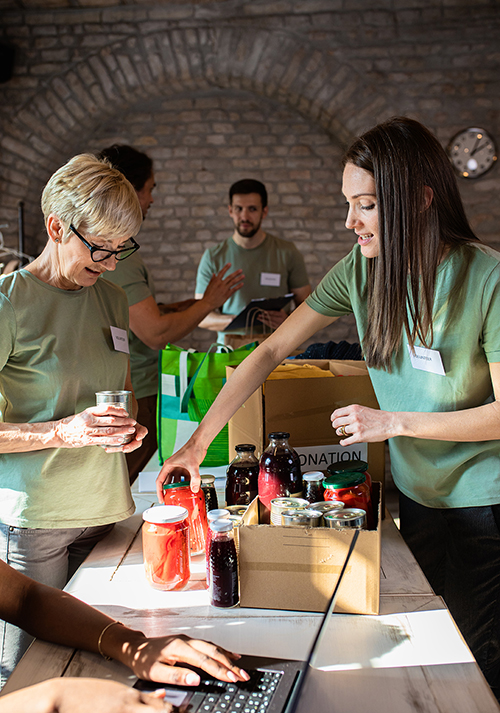 Where You Can Grow
As a member of our team, you will have the opportunity to work alongside some of the field's most experienced and respected specialty-trained doctors and care providers, administrators, and support staff. We encourage open communication, creativity, and continuous learning at every level. Whether you are just starting your career or have years of experience, we offer a range of opportunities to help you grow and develop.
To stay at the forefront of the orthopedic field and pursue growth as healthcare providers, we embrace innovation and implement the latest technologies and techniques. We constantly seek out opportunities to improve our skills and knowledge because we are committed to delivering the best possible outcomes for our patients.
Where You Can Thrive
Tri-County Orthopedics' culture is one of care, collaboration, and continuous learning, and we're dedicated to creating an environment where everyone can thrive—from our patients and elite area teams to our own team.
We also offer comprehensive benefits with competitive salaries, health insurance, retirement plans, and more. Additionally, we provide ongoing training and development opportunities to help you stay at the top of your game.
If you're interested in joining our team, please take a look at our current openings and submit your application. We look forward to hearing from you!
The 3 Ts at Tri-County Orthopedics
Teamwork
We believe in collaboration and ensuring every member of our staff is valued and respected. By working together, we know that we can provide the best possible patient care and create a supportive, fulfilling environment for our whole team.
Trust
We hold ourselves to the highest standards of healthcare ethics and professionalism. We are committed to maintaining the confidence of our patients and team members to create a culture of integrity and respect that benefits everyone.
Thriving
We strive for excellence every day, dedicating our time and talent to being a team that helps our patients, our community, and each other thrive. From exceptional orthopedic care to supporting one another at work and in life, we keep our region strong.
Benefits Overview
Health insurance: We offer health insurance plans, including medical, dental, and vision coverage as well as a health spending account (HSA) plan.
Retirement: We offer a 401(k) to help employees save for the future.
Profit-sharing plan: Employees can share in profits each year, averaging 4% of your salary.
Paid time off: This can include vacation time, sick leave, and personal days, allowing employees to take time off when they need it.
Six paid holidays: We cover 6 paid holidays where our office is closed as well as 1 floating paid holiday.
Comfortable hours: Many positions are 8:30 a.m. to 5:00 p.m., Monday through Friday. We also offer flexible scheduling in some roles for working between 7:00 a.m. and 7:00 p.m., Monday through Saturday.
Open Positions
At Tri-County Orthopedics, we know that our employees are our best assets when it comes to providing exceptional orthopedic care to our patients. It's for this reason that we are dedicated to hiring the most qualified staff to uphold our standards of care.
To explore our current open positions, please follow the link below and apply.
You can also print and complete the following employment application and mail it to our office.
Print and Mail the Employment Application
The Employment Application is in a PDF format that allows you to view the form electronically on most computers.
Employee Application - Spanish (PDF)
Please mail completed Employee Applications to:
Tri-County Orthopedics
Attn: Human Resources Department
P.O. Box 1446
Morristown, NJ 07962-1446
The latest version of Adobe Acrobat Reader is required to view and print PDF files, and it is available here.
*Tri-County Orthopedics is an Equal Opportunity Employer.