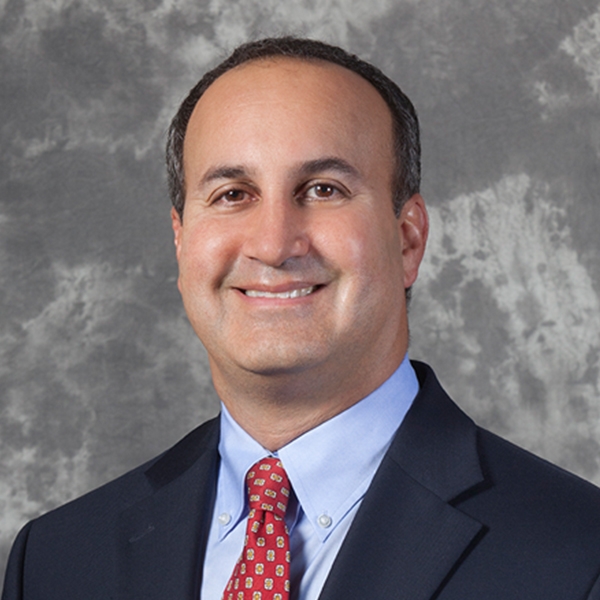 Robert T. Goldman, M.D.
Locations:
Centers of Excellence:
About

Dr. Robert Goldman is a specialist in the Sports Medicine Center and Joint Replacement Center at Tri-County Orthopedics. He treats all conditions of the hip, knee, and shoulder, specializing in minimally invasive total joint replacement, revision total joint replacement, arthroscopy of the knee and shoulder, ligament reconstruction, and sports medicine.

Dr. Goldman graduated from the Johns Hopkins University School of Medicine in Baltimore, Maryland. He completed his residency at the NYU Hospital for Joint Diseases in New York City. While at the Insall Scott Kelly Institute for Orthopaedics and Sports Medicine in New York, Dr. Goldman completed his fellowship in sports medicine and reconstructive surgery of the hip and knee.

...

Dr. Goldman has published many papers and book chapters and has served as a consultant with orthopedic companies concerning the design of total joint implants. He recently performed a total knee replacement surgery which was broadcasted live to audiences at Morristown Memorial Hospital and the Liberty Science Center. In 2009, the New Jersey Chapter of the Arthritis Foundation honored Dr. Goldman as Orthopedist of the Year.

Dr. Goldman provides compassionate and competent care to his patients, and he has been recognized in Bone & Joint Select Surgeons listing by New Jersey Monthly magazine. He is at the forefront of his field and strives to maintain the highest standards in all areas of patient care. In his spare time, Dr. Goldman coaches his children's sports teams and maintains an interest in baseball, tennis, biking, and traveling.
Awards

Dr. Robert T. Goldman honored as 2009 Orthopedist of the Year
Dr. Robert T. Goldman was named in the 2019 Bone & Joint Select Surgeons list in New Jersey Monthly magazine
Certifications

Board Certification: American Board of Orthopaedic Surgery
Education & Training

Bachelor of Arts: Yale University, New Haven, CT
Doctor of Medicine: Johns Hopkins University School of Medicine, Baltimore, MD
General Surgery Internship: NYU Langone Health, New York, NY
Orthopedic Surgery Residency: NYU Langone Orthopedic Hospital, New York, NY
Sports Medicine and Reconstructive Knee and Hip Surgery Fellowship: Insall Scott Kelly® Institute for Orthopaedics and Sports Medicine, New York, NY

Hospital Affiliations

Morristown Medical Center
Surgical Center at Cedar Knolls, LLC

News
Patient Reviews
Professional Affiliations

American Academy of Orthopaedic Surgeons
American Medical Association
Medical Society of New Jersey
Morris County Medical Society
New Jersey Orthopaedic Society
New York State Society of Orthopaedic Surgeons

Videos