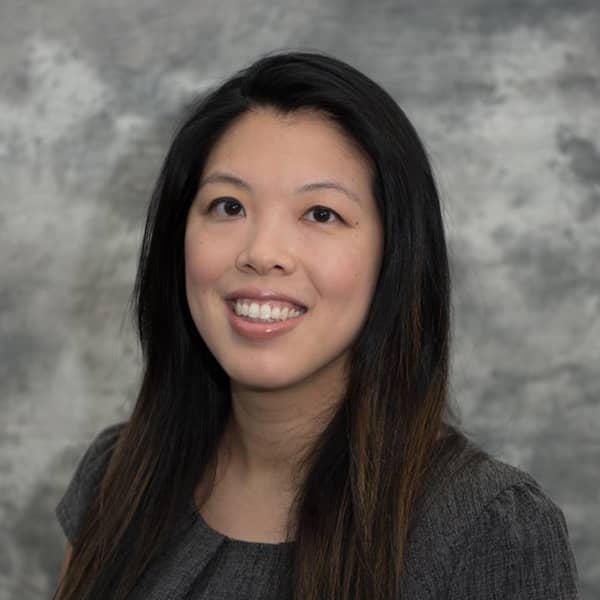 Jennifer Gyi, D.O., R.P.H., F.A.O.P.M.R., F.A.B.M.R.
Centers of Excellence:
About

Dr. Jennifer Gyi is a fellowship-trained and double-board-certified physical medicine and rehabilitation doctor. She specializes in the nonsurgical treatment of the spine, back, and neck as well as pain management and physical medicine and rehabilitation.

After completing her undergraduate studies in pharmacy at St. John's University College of Pharmacy & Health Sciences in Queens, New York, Dr. Gyi went on to earn her medical degree from the New York Institute of Technology College of Osteopathic Medicine in Old Westbury, New York. She completed her osteopathic internship at Brookhaven Memorial Hospital Medical Center in Patchogue, New York, followed by her physical medicine and rehabilitation residency at Stony Brook Medicine in Stony Brook, New York. Additionally, Dr. Gyi received additional specialty training in interventional spine medicine through her fellowship at Coordinated Health in Bethlehem, Pennsylvania.

...

Over the course of her training, Dr. Gyi gained extensive experience in diagnosing and managing pain through a number of advanced procedures, including epidural injections, radiofrequency ablation, electromyography for neuromuscular disorders, and BOTOX® injections for migraines and spasticity, as well as spinal cord stimulation.

Dr. Gyi is certified by the American Board of Physical Medicine and Rehabilitation and the American Osteopathic Board of Physical Medicine and Rehabilitation, and she holds a certificate of added qualification in pain medicine. She is a member of the American Medical Association, the American Osteopathic Association, the Association of Academic Physiatrists, and the Spine Intervention Society, and she is also a fellow of the American Academy of Physical Medicine and Rehabilitation and the American Osteopathic College of Physical Medicine and Rehabilitation.

Dr. Gyi aims to treat each of her patients like a family member, educating them honestly on their injuries and conditions, ensuring they know all of their available treatment options, and delivering the highest level of care possible. The focus of Dr. Gyi's practice is on improving her patients' pain and maximizing their quality of life.
Certifications

Board Certification: American Board of Physical Medicine and Rehabilitation
Board Certification: American Osteopathic Board of Physical Medicine and Rehabilitation
Subspecialty Certification in Pain Medicine: American Osteopathic Board of Physical Medicine and Rehabilitation
Education & Training

Bachelor of Science in Pharmacy: St. John's University College of Pharmacy and Health Sciences, Queens, NY
Doctor of Osteopathic Medicine: New York Institute of Technology College of Osteopathic Medicine, Old Westbury, NY
Osteopathic Internship: Long Island Community Hospital, Patchogue, NY
Physical Medicine and Rehabilitation Residency: Stony Brook Medicine, Stony Brook, NY
Interventional Spine Fellowship: Coordinated Health, Bethlehem, PA

Hospital Affiliations

Newark Beth Israel Medical Center
Holy Name Medical Center

News
Patient Reviews

"Doctor Gyi is fantastic. I feel very confident in her ability. She is a wonderful communicator."

Patient Rating:
Professional Affiliations

American Academy of Physical Medicine and Rehabilitation
American Medical Association
American Osteopathic Association
American Osteopathic College of Physical Medicine and Rehabilitation
Association of Academic Physiatrists
Spine Intervention Society