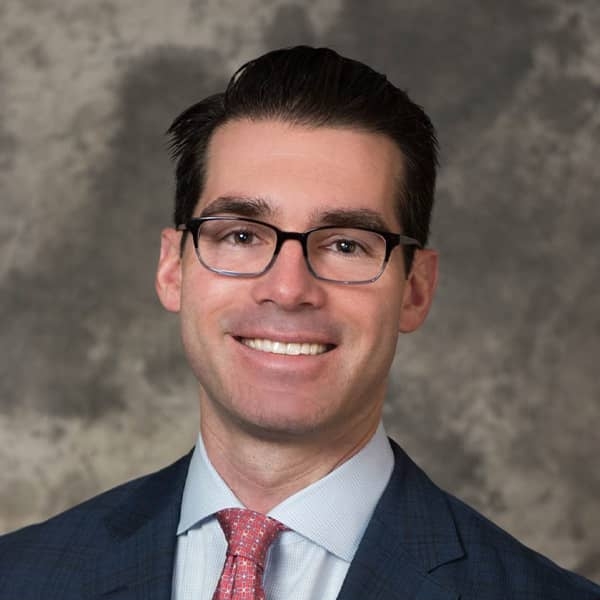 David M. Epstein, M.D.
Centers of Excellence:
About

David M. Epstein, M.D., is an orthopedic surgeon specializing in sports-related injuries of the shoulder, knee, foot, and ankle. His expertise includes nonoperative and operative (open and arthroscopic) treatment of shoulder, knee, and ankle disorders. He specializes in joint cartilage restoration/preservation of the knee and ankle and surgery of the meniscus, rotator cuff, and labrum as well as ligament and tendon repair/reconstruction of the knee, shoulder, and ankle.

Dr. Epstein is a consultant for the New York Jets. He currently serves as the team physician for Parsippany High School and assists in the care of many other local high schools. He is also a former consulting physician of the United States Tennis Association for the annual US Open Tennis Championships.

Dr. Epstein graduated with honors from the University of Pennsylvania, where he majored in economics. He was elected to the Alpha Omega Alpha Honor Medical Society while receiving his medical degree from Stony Brook University School of Medicine. He then performed his orthopedic surgery residency at the prestigious NYU Hospital for Joint Diseases, where he published several articles in journals such as The American Journal of Sports Medicine and the Journal of Orthopaedic Trauma. While completing his residency, Dr. Epstein received specialized training at the University of Maryland R Adams Cowley Shock Trauma Center, one of the nation's busiest trauma hospitals.

...

Dr. Epstein is dual-fellowship-trained in both orthopedic sports medicine and foot and ankle surgery. He completed his sports medicine fellowship training at Lenox Hill Hospital, where he assisted in the care of several professional and collegiate sports teams, including the New York Jets, New York Islanders, and Hunter College Hawks, gaining experience in treating athletes at all levels of competition. During his fellowship, Dr. Epstein's research was presented at several orthopedic meetings, and he coauthored a chapter in the textbook Disorders of the Shoulder. Dr. Epstein then completed a second fellowship at the Institute for Foot and Ankle Reconstruction at Mercy Medical Center with Dr. Mark Myerson, a world-renowned foot and ankle surgeon. While at the institute, Dr. Epstein's training focused on the treatment of sports-related foot and ankle injuries, ligament repair/reconstruction, cartilage restoration, and arthroscopic and endoscopic procedures of the foot and ankle as well as ankle replacement surgery.

He has given numerous lectures at both local and regional meetings and has recently published articles in the peer-reviewed journals The American Journal of Sports Medicine and Foot & Ankle Specialist.

Dr. Epstein is a member of the Arthroscopy Association of North America, a candidate member of the American Orthopaedic Society for Sports Medicine, and a member of the American Academy of Orthopaedic Surgeons.

He currently resides in Livingston, New Jersey, with his wife and two children.

In his free time, Dr. Epstein enjoys spending time with his family, skiing, snowboarding, and playing soccer, basketball, tennis, and golf.

Specialties

Orthopedic surgery, arthroscopic surgery, sports medicine, foot and ankle surgery, joint preservation surgery, rotator cuff repair, shoulder stabilization and labrum surgery, knee meniscus surgery, ACL reconstruction, OATS surgery of the knee and ankle, microfracture of the knee and ankle, open and percutaneous Achilles tendon repair, first metatarsophalangeal (MTP) replacement for hallux rigidus, ankle fracture surgery, and Lisfranc fixation.
Certifications

Board Certification: American Board of Orthopaedic Surgery
Education & Training

Bachelor of Arts in Economics: University of Pennsylvania, Philadelphia, PA
Doctor of Medicine: Stony Brook Renaissance School of Medicine, Stony Brook, NY
Orthopedic Surgery Residency: New York University Hospital for Joint Diseases, New York, NY
Orthopedic Sports Medicine Fellowship: Lenox Hill Hospital, New York, NY
Foot and Ankle Surgery Fellowship: Mercy Medical Center, Baltimore, MD

Hospital Affiliations

Morristown Medical Center
News
Patient Reviews
Professional Affiliations

American Academy of Orthopaedic Surgeons
American Orthopaedic Foot & Ankle Society
American Orthopaedic Society for Sports Medicine
Arthroscopy Association of North America

Videos