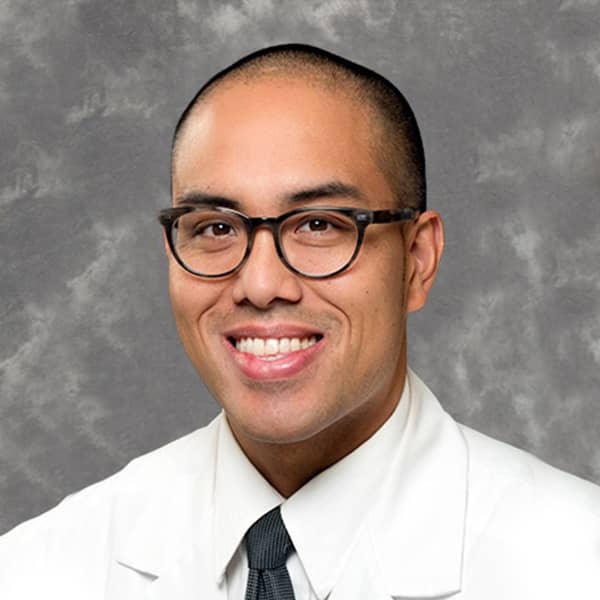 Samuel T. Dona, Jr., M.D.
Specialties:
Centers of Excellence:
About

Dr. Samuel Dona is an ACGME fellowship-trained sports medicine provider and specialty-trained physical medicine and rehabilitation doctor. Dr. Dona specializes in the nonsurgical treatment of sports-related injuries and pain-related bone, joint, and muscle conditions.

Dr. Dona completed his undergraduate studies in kinesiology at the University of Maryland in College Park before earning his medical degree at the University of the East College of Medicine in Manila, Philippines. He went on to complete an internal medicine internship at Rush University Medical Center in Chicago, Illinois, where Dr. Dona then finished his residency training in physical medicine and rehabilitation. He later pursued additional specialty training through a sports medicine fellowship at Atlantic Sports Health in Morristown, New Jersey, which is affiliated with Sidney Kimmel Medical College at Thomas Jefferson University. He worked with Seton Hall University athletics, New Jersey City University athletics, and the New York Jets. Dr. Dona has also provided medical tent coverage at the Chicago and New York City marathons.

Currently, Dr. Dona serves as a medical consultant for the New York Jets and the New York Red Bulls Academy. He is also the associate Team Physician for Gotham FC of the National Women's Soccer League (NWSL).

In his practice, Dr. Dona incorporates a multimodal approach in the management of orthopedic injuries and conditions to offer the best possible outcomes. This approach may include lifestyle modification, physical therapy, concussion management, or ultrasound-guided procedures. Using proven, evidence-based medicine, his goal is to improve the quality of life of every one of his patients.

Dr. Dona is certified by the American Board of Physical Medicine and Rehabilitation, and he has also received subspecialty certification in sports medicine. He is a member of the American Academy of Physical Medicine and Rehabilitation, the American College of Sports Medicine, the American Medical Society for Sports Medicine, and the Association of Academic Physiatrists.

As a lifelong athlete, Dr. Dona has always enjoyed participating in sports as well as the mindset and drive of the athlete. In the fields of sports medicine and physical medicine and rehabilitation, he uses his experiences as an athlete as well as his extensive training to help patients with sports-related injuries heal and recover.

When Dr. Dona isn't seeing patients, he enjoys playing basketball and running and has completed multiple marathons.
Certifications

Board Certification: American Board of Physical Medicine and Rehabilitation
Subspecialty Certification in Sports Medicine
Education & Training

Bachelor of Science in Kinesiology: University of Maryland, College Park, MD
Doctor of Allopathic Medicine: University of the East College of Medicine, Manila, Philippines
Internal Medicine Internship: Rush University Medical Center, Chicago, IL
Physical Medicine and Rehabilitation Residency: Rush University Medical Center, Chicago, IL
Primary Care Sports Medicine Fellowship: Atlantic Sports Health, Morristown, NJ

Hospital Affiliations

Morristown Medical Center
News
Patient Reviews

"I have been working with Dr. Dona for about 2 years or so. During that time, covered several orthopedic issues. I would not have stayed under his care if I wasn't satisfied with his care. He is thorough, shows options available, and provides the time to go over all the aspects of potential therapies. I would recommend him."

Patient Rating:
Professional Affiliations

American Academy of Physical Medicine and Rehabilitation
American College of Sports Medicine
American Medical Society for Sports Medicine
Associate of Academic Physiatrists

Videos