Hip & Knee Replacement
If you have chronic pain in your hip or knee, you may have a degenerative condition known as arthritis. This is characterized by damage to the structures of your joint resulting from years of wear and tear or injured tissues that have caused additional degeneration over time. Because you use your hip and knee joints when you walk, run, stand, swim, bend down, and do most everyday things, arthritis in these joints can truly limit what you do and how you live your life.
As the one of the region's most recognized hip and knee replacement experts, Dr. Paul Lombardi understands the impact that arthritis can have and has dedicated his practice to helping patients regain their strength and mobility and get back to doing what they love. Dr. Lombardi and our entire hip and knee replacement team at Tri-County Orthopedics offer extensive, proven expertise to help you achieve the best possible outcome.
You may have a form of hip or knee arthritis and should seek out medical care if your hip or knee condition meets any of the following criteria:
You have pain in your hip or knee that keeps you awake at night
The pain in your joint prevents you from participating in activities at work, at home, or in recreation
You have hip or knee stiffness that limits your ability to move or lift your leg
You have tried more conservative treatment methods (i.e., exercises, medications, injections, or physical therapy) that did not help your symptoms or stopped helping
Our hip and knee replacement surgeons have vast experience in treating all types of hip and knee injuries and conditions, including degenerative arthritis at all stages. When joint replacement surgery is necessary for treatment, our doctors have extensive training in a range of surgical procedures and offer the latest in evidence-based care. By speaking with one of our hip and knee joint replacement specialists, you can determine which treatment option is recommended for your condition.
Our team is made up of surgeons who have been awarded for their care standards, earned board certification in orthopedic surgery, or completed advanced fellowship training in hip and knee surgery. Together, they have the experience and skill to treat a wide range of hip and knee injuries and conditions with both conservative treatments as well as advanced and minimally invasive joint replacement procedures.
At Tri-County Orthopedics, our surgeons offer a number of advanced treatments for hip and knee arthritis, including:
Computer-assisted knee replacement
Custom knee replacement
Hip and knee replacement revision
Hip resurfacing
Minimally invasive hip and knee replacement
Partial knee replacement
Traditional hip and knee replacement
Our surgeons understand that hip or knee pain and limitation can keep you from living your life to the fullest. To schedule an appointment with one of our hip and knee replacement doctors, call (973) 538-2334 for an appointment in Cedar Knolls, Jefferson, Bedminster, or Denville or request an appointment online.
Your World-Class Team and Hometown Choice for Hip and Knee Replacements
At Tri-County Orthopedics—the most preferred, recognized, and awarded orthopedic practice in the region—you're in the care of exceptional, specialty-trained orthopedic doctors, surgeons, and staff. Our specialty-trained hip and knee replacement surgeons at our Joint Replacement Center are recognized and respected experts in the diagnosis and treatment of joint diseases and injuries that often lead to joint replacement surgery of the hip and knee.
Together, our hip and knee joint replacement doctors and staff take a team approach to assess, diagnose, and treat our joint patients. Our entire team consists of award-winning, board-certified, and fellowship-trained orthopedic surgeons, including Dr. Frank Capecci, Dr. Wayne Colizza, Dr. Robert D'Agostini, Dr. Aaron Forbes, Dr. Robert Goldman, Dr. Paul Lombardi, and Dr. Rocco Simmerano.
When you're ready to discuss your hip or knee issue and your individual treatment options with one of our joint replacement surgeons at Tri-County Orthopedics, you can request an appointment online or call (973) 538-2334. We have convenient locations in Cedar Knolls, Jefferson, Bedminster, and Denville.

Hip & Knee Replacement FAQs
Our doctors at Tri-County Orthopedics only recommend surgical treatment after conservative treatment methods have proven ineffective. If you have chronic pain in your hip or knee, our team of experts will be able to diagnose the source of your pain and guide you through a treatment plan, starting first with nonsurgical methods.
Hip and knee arthritis can have different levels of severity and they can even affect different portions of the joint. Depending on your joint's condition, you may feel better after exercises or joint injections, or you may require a procedure that replaces or resurfaces only part of your knee or hip.
You should consult with a surgeon who specializes in orthopedic surgery and has extensive experience performing the joint replacement surgery you need.
Some techniques are more complicated, labor-intensive, and require additional training to perform, such as anterior hip replacement. Your surgeon of choice should have the skills, training, and expertise necessary to offer you the best possible outcome for your joint replacement.
Traditionally, hip and knee joint replacements were done using open surgery techniques and required inpatient hospital stays. For some patients, this is still the best approach for their needs and anatomy; however, newer and proven techniques and implants have minimized complications and reduced recovery times in the inpatient setting.
Outpatient and minimally invasive joint replacements are available for patients who meet specific criteria, and your surgeon will recommend a procedure using these techniques if they feel you are a good candidate.
Hip and knee replacement can be performed in an inpatient setting (where you stay in a hospital overnight) or in an outpatient setting (where you go home the same day of your procedure). Additionally, your procedure may use any number of techniques: partial knee replacement, hip resurfacing, total hip or knee replacement, anterior hip replacement, etc.
Regardless of the type of joint replacement procedure you have, your surgeon will access your joint, remove damaged areas in the bones or soft tissues, and replace the area or areas with artificial components that will allow you to move your joint with reduced pain and better function.
Your recovery time will depend on a number of factors, including:
Your overall health
Whether you had an open procedure or a minimally invasive procedure
Which approach your surgeon used
Following the recovery and rehabilitation plan your surgeon gives you
Whatever procedure you have, most hip and knee replacement patients recover within 6 to 12 months.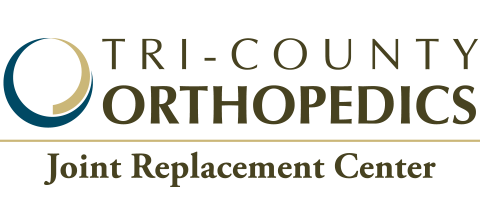 Patient Success Stories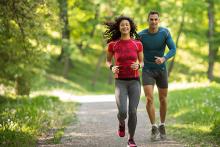 "I didn't want to be 85, going to the hospital for this procedure and knowing I should've done it 10 years earlier. After surgery, I never had any pain at all. I never used a cane or walking stick. I've been up and walking since I left the hospital. I feel great. It's absolutely remarkable." – Jim F.